We held our first company-wide meetup in Dhaka
By PR Team
On June 6, 2023, we held a company-wide meetup at Hotel Sarina in Dhaka.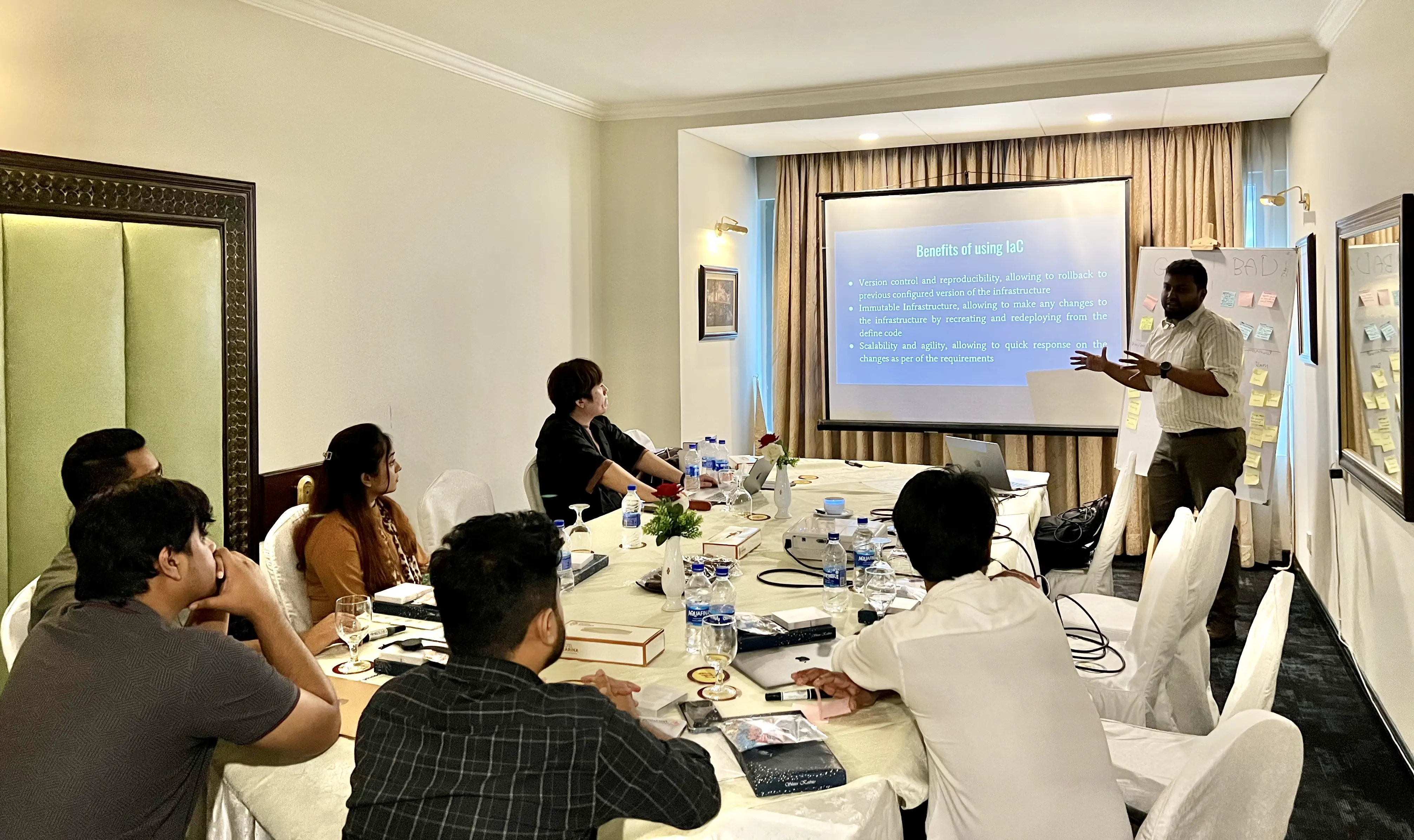 Our company comprises members residing in both Sapporo and Dhaka, with our development team primarily operating on a full-remote basis. For this event, members from Japan traveled to Dhaka, allowing the development team to convene and conduct their first in-person meetup.
The meetup was divided into two sessions, morning and afternoon. In the morning session, our founder, Mr. Arai, shared the company's mission and the medium-to-long-term milestones for our products. The afternoon was dedicated to a workshop themed "Best Practice of Dev Workstyle" and lightning talks where each member shared insights in a concise five-minute presentation
At the beginning of the workshop, our CTO, Mr. Hikita, introduced best practices for developers' work styles. The participating members learned about effective work methods to maximize productivity and quality, maintaining a balanced work-life, fostering a positive workplace environment, and promoting personal growth.
Moreover, vibrant discussions took place among the members, sharing their experiences, challenges, and successes related to the team's work style. The conversations centered around three main themes: knowledge sharing, goal setting and task estimation, and individual growth, all aimed at enhancing a shared understanding that will serve as a foundation for the development team's future.
The significance of integrating these insights and continuously striving for improvements in our daily operations was universally acknowledged by the team. Through this meetup, all members felt a heightened sense of unity, a testament to the power of face-to-face communication.